Invest In A Franchise Serving Breakfast All Day
Village Inn's All-Day Breakfast Franchise
Are you looking to invest in a franchise? Imagine a business opportunity where you can tap into America's favorite meal all day long. It's no secret that 93% of consumers believe breakfast is the most important meal of the day. If that sounds appealing, Village Inn's all-day breakfast franchise might just be the thriving opportunity you've been searching for.
Before we jump into the delicious details, let's take a moment to appreciate the growth potential of owning a Village Inn franchise. The restaurant industry has always been a thriving sector, and Village Inn has been a cornerstone of it for decades. Our reputation for quality food and exceptional service has contributed to our popularity and longevity. Keep reading to delve into the perks of owning a franchise that serves breakfast around the clock.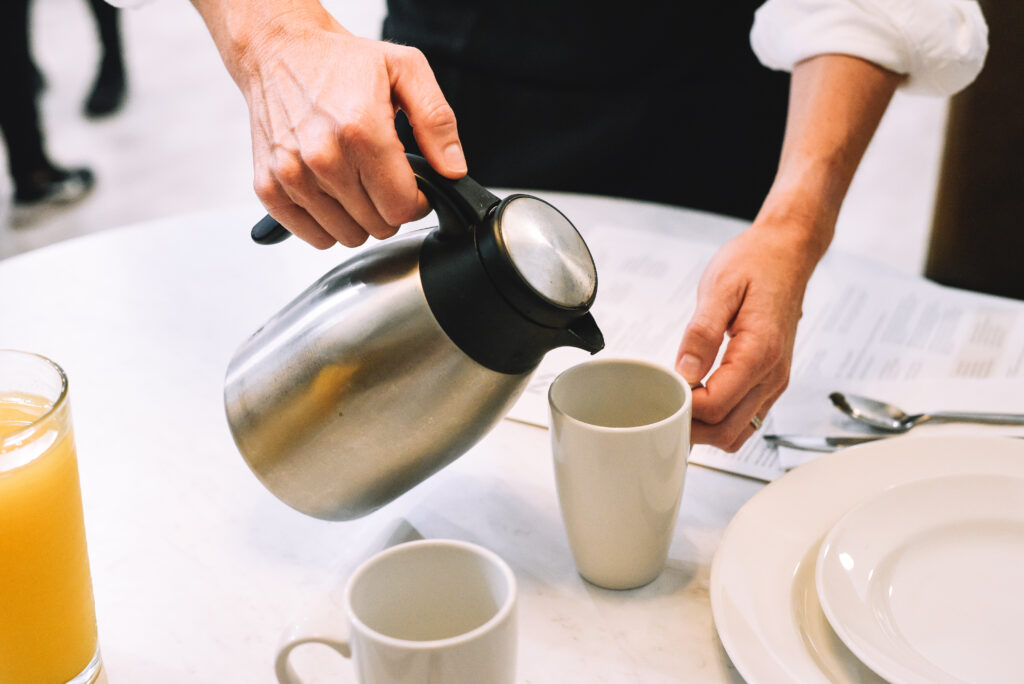 Savor the Perks of All-Day Breakfast
One of the standout features of a Village Inn franchise is the ability to serve breakfast throughout the day. Breakfast has a unique charm that appeals to people of all ages. It's not just a meal, it's an experience. Here are some compelling reasons why investing in a Village Inn franchise is a lucrative opportunity:
Diverse Menu Options: Village Inn offers a diverse menu that goes beyond the traditional breakfast fare. From fluffy pancakes and hearty omelets to mouthwatering pies, there's something to please every palate. This variety keeps customers coming back for more.
All-Day Demand: Unlike other mealtime options, breakfast is a timeless favorite. People crave it at all hours, whether it's for an early morning start, a leisurely brunch, or a late-night craving. Owning a franchise that caters to this demand ensures a steady stream of customers.
Family-Friendly Atmosphere: Village Inn's welcoming atmosphere makes it a popular choice for families. Parents can enjoy a hearty breakfast while kids savor their favorite pancakes. This family-friendly environment fosters repeat business and builds a loyal customer base.
Local Community Connection: Village Inn franchises often become integral parts of their local communities. By providing a place where neighbors can gather over a meal, franchise owners contribute to the social fabric of the area, enhancing their restaurant's popularity.
National Brand Recognition: Being part of the Village Inn franchise family means you're backed by a nationally recognized brand. The trust and recognition associated with this name can significantly boost the popularity and visibility of your business.
Invest in Ongoing Support
Village Inn offers extensive training, operational assistance, marketing expertise, research and development, site selection and design assistance, community engagement opportunities, and financial guidance to franchise owners. This comprehensive ongoing support ensures that your franchise is well-equipped to thrive in the competitive restaurant industry. By investing in a Village Inn franchise, you're not only joining a beloved brand, but also gaining access to the resources and expertise that are the key ingredients in your recipe for long-term prosperity in the restaurant business.
Invest in Popularity and Growth
When considering an investment in a franchising, it's crucial to assess its potential for growth and popularity. Village Inn franchise offers a unique combination of beloved menu items, all-day demand, and a family-friendly environment. These factors contribute to the thriving growth of their franchises across the nation.
By investing in a Village Inn franchise, you're not just entering the restaurant business, you're becoming a part of a tradition that's been serving smiles alongside delicious breakfast dishes for generations. The potential for growth and prosperity is apparent in the lasting popularity of Village Inn's offerings.
Take the First Step Towards a Thriving Future
Are you ready to explore the lucrative world of franchise ownership? Village Inn's all-day breakfast franchise could be the ideal opportunity for you. With a diverse menu, all-day demand, and a warm, family-friendly atmosphere, it's a recipe for growth in the restaurant industry.
To learn more about this exciting franchise opportunity and take the first step toward a thriving future. Visit our research pages here to learn more about the Village Inn franchise opportunity. Discover how you can invest in a business that serves America's favorite meal all day long, and start your journey towards a prosperous tomorrow. To start a conversation about franchising with Village Inn, fill out our form here. Our team will be in touch to learn more about your business goals and answer any questions you may have. We look forward to learning more about you and if Village Inn is the right fit for you!